---
Switching from Android to an iPhone is now less worthwhile – at least according to Apple. With the official exchange program, the prices for many Android smartphones have fallen by up to 100 euros. Even with the current Samsung flagships, Apple is now more stingy than before.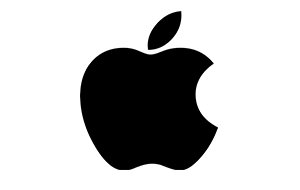 Exchange Android for iPhone: Apple pays less
Apple has been offering an official exchange program since mid-2020. If you want to say goodbye to your Android cell phone and send it to Apple, you will receive a remarkable discount when buying an iPhone, iPad, MacBook or Apple Watch. But this is now less attractive, because Apple has reduced the sums drastically in some cases. Even for the current flagships from Samsung, Apple leaves less to jump than before.
the biggest price drop can be observed in the 5G variant of the Samsung Galaxy S21 Plus. Apple previously offered a maximum discount of 385 euros, but now only pays 285 euros. With the Samsung Galaxy S21 5G it was 285 euros, now those willing to exchange have to be satisfied with around 230 euros.
With somewhat older Samsung cell phones the fall in prices is less dramatic. Apple spends a few euros less on the Galaxy S10, and the Galaxy S8 (Plus) even stays at the old prices. The Google Pixel 3a can also still be traded in at the old price for a discount for iPhone purchases (source: MacRumors).
After switching to iPhone: How to set up iOS.
Apple: Many Pixel phones are worth less
In addition to Samsung phones Apple is also particularly interested in Pixel smartphones from Google. Although the new Pixel 6 (Pro) has not yet appeared in the exchange program, Apple is now paying less for earlier models. Apple can now pay the Pixel 5 for the equivalent of a maximum of 207 euros, before it was 277 euros. If the cell phone is in rather poor condition, the discount will be lower.