Apple keeps fighting its way to the top, but the iPhone manufacturer remains number 2 in one area, even though it wins more customers. Unfortunately, Apple Music is not yet the market leader.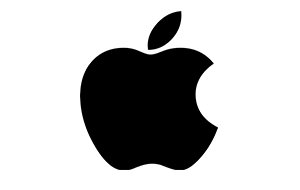 When Apple entered the music streaming business with Apple Music almost seven years ago, it did so with great ambition and fanfare. Where are you now in the market? They provide an insight Figures from the market researchers at MIDiA Research. They have determined which streaming services customers prefer (source: MIDiA Research).
Apple Music at number 2, Spotify remains number 1
A total of 523.9 million people use the corresponding music services, an increase of 26.4 percent over the previous year. As previously mentioned, Apple Music battles for second place with a 15 percent share and a paying user base of 78 million subscribers. Impressive, but the number 1 dominates even more clearly. So takes Spotify has a 31 percent share for itself, 160 million paying users are these in the end.
Nevertheless, the importance of Spotify is dwindling, as in previous years it was still 33 percent, and in 2019 it was even 34 percent. Ergo: The distance to Apple Music is decreasing, the lead is melting.
Anyone who uses the market leader will certainly be happy about our tips:
The rest in the market
Still worth mentioning is certainly the Number 3 worldwide – Amazon Music. At 13 percent, they are two points behind Apple, but Tencent Music can also estimate 13 percent for itself. Probably nobody here knows, because the company operates in China. The market distribution for Google is likely to be rather disappointing, because they have only been able to claw 8 percent of the market with YouTube Music so far.
Important to mention: The currently published figures look back on the second quarter of the previous year (2021). Unfortunately, it's probably not more current. But then also means that there could already be shifts at this point in time. But we won't find out about that until later.