Just before the holidays last year, Apple surprised everyone by announcing iOS 15.3. The work on the service update now seems to be complete, publication is only a matter of days. Shortly before this, Apple also eliminates a serious error.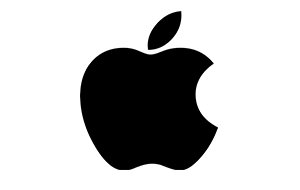 Update from January 21, 2022: The release of the next major service update with version number 15.3 for iPhone and iPad is imminent, because in the last few hours Apple already distributed the so-called "Release Candidates" of iOS 15.3 and iPadOS 15.3. This refers to the versions that are actually intended for publication. Formerly known as the "Golden Master". The same also applies to macOS Monterey 12.2.
In both cases Apple addresses and eliminates a serious security error within Safari that has recently become known (Source: 9to5Mac). This made it possible not only to intercept information about any Google account used, but also the surfing activities themselves were open and visible – we reported.
We expect that Release of iOS 15.3, iPadOS 15.3 and macOS 12.2 in the next few days, probably already in the next week.
Original article:
Just a few days ago, punctually before the end of the year, Apple released iOS 15.2, the second major service update of iOS 15 for the iPhone. With numerous innovations in the package, for example the app data protection report. But the work does not stop, now distributed Apple has already sent iOS 15.3 to the developers in a first pre-release version, as well as iPadOS 15.3 for the iPad (source: Apple).
iOS 15.3 has nothing new to offer yet
Of course, one wonders: What innovations are in the update? The answer to this is still sobering. This is how the experts at 9to5Mac sum up the search:
"It was possible for 9to5Mac to download, analyze and even install multiple builds of iOS 15.3 beta 1. However, there doesn't seem to be a lot of new stuff in these builds. More specifically, there are some internal changes related to Siri APIs and a few tweaks to Apple apps like News, but overall, iOS 15.3 beta 1 only comes with bug fixes and general improvements."
Good to know, how do we actually set up iOS on a new iPhone? Here is the answer in the video:
What features might Apple be holding back?
Does so little new then justify the bigger step towards iOS 15.3? It seems the true innovations remain in the dark and may only be revealed in the course of development. After all, there are still one or two features that Apple owes us and that are demonstrably late. The support for seamless control (Universal Control) between iPads and Macs and the support of ID cards in Apple's wallet should be mentioned here, but the latter function is only relevant for the US market anyway.
It is quite possible that Apple is planning to integrate both features in iOS 15.3 or iPadOS 15.3, in any case Universal Control has already been officially postponed to spring 2022.
Speaking of which, when could Apple target an iOS 15.3 release? Judging by the hidden build name ("Winter2022"), a Release probably sometime between January and March 2022 line up, maybe a bit too early for Universal Control? We'll have to let Apple surprise us and wait for the next beta versions in the coming weeks.