In a way, the iPhone SE 3 will be a boring number, because the design should not change fundamentally. Now, however, new computer-generated images give us hope for a reversal of this assumption. The only question is: is the confidence justified?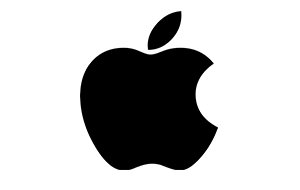 First a short summary of the general development status: Experts and insiders assume a conservative update of the iPhone SE in April, at the latest in early May. The third generation takes the shape and form of its predecessor, only the chip (Apple A15) and a 5G modem are new. A modern full-format display without a home button, on the other hand, is not expected until 2023 at the earliest.
iPhone SE 3: Pictures show a model without a home button and with a notch
But then pictures of a so-called "dummy" recently appeared. This dummy, which is said to show the iPhone SE 3, contained Elements of the current iPhone SE combined with a modern front – no home button, no wide borders. Confusing, but not the only clue in this direction. Because now there's also See render images that reflect the approach (Those:
xleaks7 and Ten Tech Review). They are said to be based on design drawings that have recently come to light. What can you see in the pictures now?
This alleged iPhone SE 3 obviously evokes memories of the iPhone XR, but the body and display are a bit smaller. According to the CAD drawing we get the following dimensions:
138,4 x 67,3 x 7,3 mm (8.2 mm mit Kamera-Bump)
For comparison, the current iPhone SE and the iPhone XR we already know:
150,9 x 75,7 x 8,3 mm (iPhone XR)
138,4 mm x 67,3 mm x 7,3 mm (iPhone SE)
We notice something, the dimensions correspond exactly to the current iPhone SE. However, there is a full-format display in the front with the dimensions of 131.3 x 60.2 mm, which corresponds to a diagonal of 5.69 inches, or simply rounded 5.7 inches. Also included a relatively wide notch. In short: An iPhone XR the size of the current iPhone SE.
For comparison, the current iPhone SE in the classic design:
The assessment
Too beautiful to be? How believable are these images? the Pictures correspond to the rumors about the iPhone SE in the fourth generation, that is, the really new model. The problem: This is not expected until 2023, not as early as 2022. Either Apple wants to surprise us, or the insiders already had access to drawings of the iPhone SE 4, not the iPhone SE 3. Ergo: Some hope is never wrong, but man should not forget a breeze of skepticism. In this respect, sooner or later there will probably actually be such an iPhone SE, only the timetable for it is still questionable.