---
With the Xiaomi 12 and Xiaomi 12 Pro, the Chinese company presented two new high-end smartphones not too long ago, which were initially intended for the home market, but should also come to us later. Then supposedly together with the Xiaomi 12 Ultra. Nothing will come of it.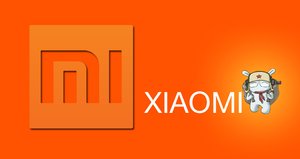 Two Xiaomi Mix 5 instead of Xiaomi 12 Ultra
Actually, many expected Xiaomi to officially introduce the 12 Ultra and 12 Lite together with the Xiaomi 12 and 12 Pro and bring them to Europe. According to the latest information, that won't happen – at least as far as the Xiaomi 12 Ultra is concerned. Instead of a successor to the Mi 11 Ultra, Xiaomi wants to introduce two other smartphones. The Xiaomi Mix 5 und Mix 5 Pro should be. (Source: XiaomiUI).
Both the Xiaomi Mix 5 and the Mix 5 Pro are said to be equipped with a 6.73-inch display and thus have the size of the Xiaomi 12 Pro. However, the display itself will be very different. It should supports ULPS technology will. As a result, the AMOLED panel should have particularly good energy efficiency and consume noticeably less power than the AMOLED panel of the previous models.
At the same time, the new display of the Mix 5 and Mix 5 Pro should have a maximum Brightness of 1,500 nits support and thus be extremely bright. As with the Mix 4, a next-generation under-display camera should also be used to have a truly borderless and uninterrupted smartphone. There should be a difference in the resolution. The normal model is said to have a Full HD resolution, while the Pro model comes with WQHD. Both of course still with 120 Hz.
Xiaomi has crazy technologies in development:
Are the Xiaomi Mix 5 coming to Germany?
Now this could be the crux of the matter. Xiaomi only launched the Mi Mix 4 in China. If you stick to the strategy, Mix 5 and Mix 5 Pro should only be intended for China. With us, the top model should be the Xiaomi 12 Pro. We will probably receive an answer to this by February at the latest.