Nokia was once a prominent manufacturer and bore every second phone sold. Then, figuratively speaking, she "fell under the train she was helping to push" – she couldn't handle the phones with operating systems and touch screens. The brand was later taken over by HMD Global, which publishes classic Android phones under it. And sometimes a classic push-button phone "recycles". For example, the legendary Nokia 3310 (2017) was a great success, and last year the Nokia 6310 (2021) was launched again.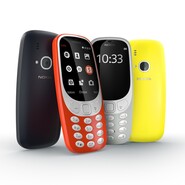 Read also
GLOSS: A 17-year-old phone has become a star. What does it say?
According to nokiapoweruser.com, this series is likely to receive two new additions. One of the Australian distributors missed two models on the web. From the screenshots, it can be read that it should be a "restarted" Nokia 8210 and 5710.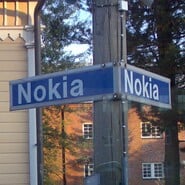 Read also
Slightly nostalgic recollection of Nokia
The first of the mentioned models became famous for its compact dimensions. It was significantly smaller than most of the competition at the time – even in a way that caused ergonomic problems. The keys almost did not allow you to press your fingers, only your nails. According to the description, the novelty should have a function for connecting to 4G networks, and it will probably be used as a hotspot for a larger and smarter device.
The second mentioned phone is significantly newer. While the ultra-compact 8210 came on the market in 1999, the 5710 with the nickname XpressMusic almost a decade later. As its name suggests, it was aimed mainly at music listeners, and its distinctive feature was the rotating keyboard block.