Do you think that the title of this article could be written more simply, clearly and perhaps more correctly? You're right, but its goal is also to illustrate the philosophy of Apple and its products, which is beginning to deviate from iconic straightforwardness to complexity, overcombination, and perhaps a little uselessness.
This year's WWDC conference was really well-trodden. The two-hour broadcast with the effects of a regular Hollywood film was full of various information. As usual, these are essential not only for users of this brand's products, but also for everyone else, because an avalanche of various imitations and inspirations will inevitably break out. Usually, watching these events, I thought to myself that Apple had a really clever idea, I would like to see it on Android or Windows one day, and because of that I might one day go to camp under the flag of a delicious apple. However, watching the last keynote felt like I was wondering if Apple was serious, what it meant, and what it was doing.
And that's right at the beginning of the introduction of iOS 16. A relatively long time has come to introduce new features of the lock screen. I'm a little confused. After all, iPhones have such a well-thought-out unlocking system that one look is enough and you are suddenly right in the system, where you will find everything you need, just like on the Apple Watch display. So why create another layer over the operating system, where a lot of potentially sensitive information is shown to anyone who is able to push a button? What about unwanted widget activation? Apple will definitely keep a random squeeze in his pocket, but what about such relentless children …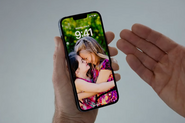 Read also
iOS 16 upgrades the lock screen. It looks really sexy and supports widgets
A similar feeling of redundant redundancy occurred during the obligatory description of the interconnection of the entire ecosystem. While I used to think that it would be really great to handle calls directly in Windows, today I can't keep track of what it's good to have the same project done on both laptop and tablet. As a simple editor, I may not be the right target audience for such advanced creations – but it reminds me of my rare moments of bored procrastination as I stack a laptop, tablet, and two phones on a table next to a desktop monitor. Then I literally play around testing their connections or how much it tightens my home network. When my wife asks me what I'm doing, I answer sarcastically, "The more screens, the higher the productivity and creativity." Apparently they have a similar philosophy in Apple.
The more screens, the higher the productivity and creativity.
The true king of all nonsense appeared on the screen in 1 hour and 27 minutes. The simple holder allows you to hook the iPhone behind the top edge of the laptop screen and act there as a webcam. The original is only a few millimeters lower. Such a solution would make sense at a time of lockdowns in the opposite part of the customer spectrum: when many people found out that their "advantageous gaming laptop for 10,000 crowns" did not have a webcam, which they tried to replace with a connected phone. But here, as if Apple admits that it somehow cheated the front cameras in its notebooks, which the customer has to deal with by buying additional accessories. We are already betting in the newsroom what "popular" amount he will want for it.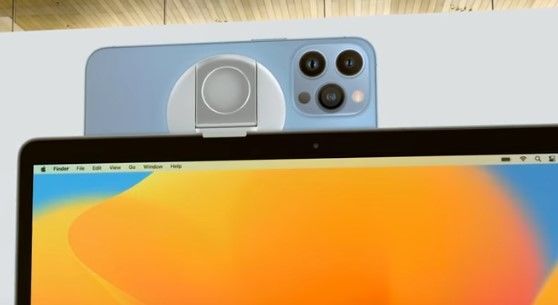 And we could go on like this for a while longer. And it's not just Apple, many other software and hardware vendors have a similar philosophy. At Apple, however, it freezes them a bit, because it has always paved the simplest and most direct way of using its products. Less is sometimes more, we should not forget that.