The annual WWDC 2022 development conference this year brought several innovations in the field of operating systems, but we could also witness the introduction of the new MacBook from the popular Air series during its course. What announcements were made during the conference?
iOS 16 with new lock screen
The upcoming iOS 16 operating system promises several improvements in terms of security and appearance. Let's start with the redesigned lock screen that we see every day every time we pick up the phone. Newly, Apple will give users the opportunity to play with colors and fonts. You will also be able to add a number of widgets to the lock screen and also edit it in conjunction with the Concentration feature. Instead of stacking on top of each other, the notifications will be viewed more clearly at the bottom.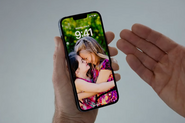 Read also
iOS 16 upgrades the lock screen. It looks really sexy and supports widgets
Users who cannot keep their temper under control and might regret the messages they have sent will also come in handy. They will be able to delete an already sent message or edit it. The function of marking a given chat thread as unread also seems practical.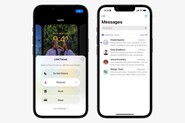 Read also
iOS 16 saves you trouble. You will now be able to edit and delete messages that have already been sent
Apple also introduced simpler text entry (both typing) and voice (transcribing). This will allow users to switch smoothly from one mode to another. The Safety Check function was also introduced, targeting people in toxic relationships who are at risk of emotional blackmail. They now have easier access to location sharing settings or access to applications by others, which they can remove immediately.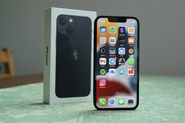 Read also
What does the new Safety Check feature in iOS 16 bring?
The new generation of Apple CarPlay

It is also worth mentioning the new generation of Apple CarPlay, which will offer much deeper integration with the vehicle. Through the Apple CarPlay interface, drivers will be able to control the air conditioning, but also view information on speed, consumption or battery charge level (for electric cars and plug-in hybrids) directly in the (digital) instrument cluster.
Apple Watch is all about health

With watchOS 9, Apple Watch will receive a number of new health features, such as notification of medications to be taken by the user. However, sleep monitoring or atrial fibrillation detection will also improve. The Fitness app will also be available to all users, not just those who have an Apple Watch paired with their iPhone.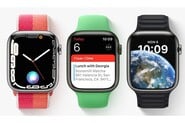 Read also
watchOS 9 will focus on health. You will exercise better with him, sleep and take medication
New M2 processor and Macbook Air

Performance lovers have seen the introduction of the new M2 processor, which is supposed to be 18% more powerful than the original M1. It will be the first to be deployed in the new MacBook Air, which will arrive with a 13.6 "screen with thin frames (but also" notch "), a pair of USB-C and a 3.5 mm jack. The novelty will start at CZK 36,990 and will support the upcoming macOS Ventura, which seeks to improve multitasking or allows you to use the iPhone's main camera as a webcam with significantly higher quality than the integrated webcam in the MacBook.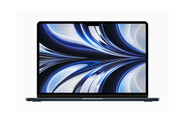 Read also
The new Apple MacBook Air will dazzle you with its M2 processor and a billion colors
iPadOS 16 on productivity

iPadOS 16 brought less innovations focused more on productivity. It is now possible to collaborate in real time on various projects in the Pages application, but also to use the Freeform white screen for collaboration with colleagues.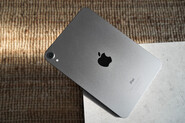 Read also
The new iPadOS 16 puts productivity first, but it doesn't include major innovations