MediaTek continues to work to get rid of the cheap and slow chipset label. His current flagship will challenge all other competitors without a fight. But the Dimensity 9000 was introduced last autumn – that's a lot of time in this dynamic industry, and Dimensity must try not only to conquer the top, but to defend its position.
MediaTek has its new Dimensity 9000+ model to help. As a small change in the name suggests, there will be no major changes. The chipset has the same Arm v9 processor architecture, a 4nm eight-core process, but one ultra-Cortex-X2 core operates at up to 3.2 GHz compared to 3.05 GHz on the Dimensity 9000, while retaining the 3 × 2.85GHz Super Cortex-A710 core and 4 × 1.8GHz Cortex-A510 cores. In gross performance, this can mean up to a 5% increase in CPU, depending on how the application is able to use it. In a similar way, the Mali-G710 MC10 graphics unit was improved, where performance increased by as much as 10%.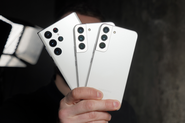 Read also
Exynos or Qualcomm? Samsung may choose MediaTek for the Galaxy S series
Other minor changes in the specifications are more of a theoretical nature, because there are just phones that would be able to take full advantage of them. For example, for photo sensors, the limit is 320 Mpx and simultaneous recording of 18-bit HDR video by three cameras. The chipset also supports 4K HDR video and AI noise reduction, which allows you to achieve the best results even in extremely low light.
The integrated 5G modem improves sub-6GHz performance up to 7 Gb / s downlink using 3CC Carrier Aggregation (300 MHz) and supports R16 UL enhancements. The Dimensity 9000+ also integrates 5G / 4G Dual SIM Dual Active support and the MediaTek 5G UltraSave 2.0 Enhancement Kit for increased efficiency. The Dimensity 9000+ supports the latest 144Hz WQHD + or super-fast 180Hz Full HD + displays while optimizing energy efficiency with MediaTek Intelligent Display Sync 2.0. In addition, MediaTek's Wi-Fi Display wireless technology supports video up to 4K60 HDR10 +.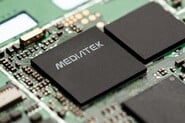 Read also
MediaTek introduces its first chipset with mmWave 5G support
Wi-Fi 6E, the new GNSS with Beida III-B1C and Bluetooth 5.3 is again a set for wireless connection and navigation. The first phones to take advantage of Dimensity 9000+'s capabilities will hit the market in the third quarter of this year. It is likely that Chinese manufacturers will be the first to join the chipset.