It's like a swing. Until a few months ago, there was constant talk of disrupted supply chains and lingering coronavirus problems, which resulted in long delivery times in the consumer electronics segment. These were also evident in many other products. But now it looks like the pendulum has swung to the other side. High energy prices and the ensuing inflation force most people to save.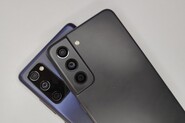 Read also
Samsung is likely to cut the Fan Edition line. We may not see the Galaxy S22 FE
Theelec.com reports that Samsung has begun to feel it, even on a physical level. Warehouses are filled with phones that fail to sell. Specifically, these are mainly models from the A series, which obviously do not seem attractive enough to potential customers. According to its estimates, Samsung planned to deliver approximately 270 million smartphones this year. Stocks thus account for 18% of this number. It is usually recommended not to keep stocks higher than 10%. In addition to storage costs, every phone stored for a long time loses its price and over time this is reflected in the economic results.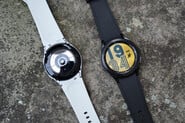 Read also
Watches from Samsung are doing well, interest in them increased by 46% year-on-year
Therefore, according to the server, Samsung is already actively intervening. While at the beginning of the year it produced around 20 million devices, in May this number halved. Lower demand also caused Samsung to reduce component orders from suppliers by 30 to 70% from April to May. However, it is difficult to estimate when and if this excess of supply over demand will be reflected in prices in local markets.