Samsung today officially announced the new 200-megapixel ISOCELL HP3 sensor. This has been about 9 months since the introduction of ISOCELL HP1. The South Korean manufacturer boasts the smallest pixels of the new sensor, their size is only 0.56 micrometers, which is 12% less than the previous 200-megapixel camera.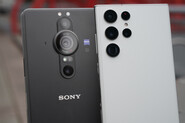 Read also
Does the Samsung Galaxy S22 Ultra or Sony Xperia Pro-I take better pictures? Decide for yourself
During normal shooting, the sensor should compose 4 images into one and take 50 megapixel photos. However, in the event of significantly poor lighting conditions, it will be possible to modify this system and compose even 16 images into one, resulting in 12.5 megapixel photographs. The Smart-ISO feature, which can combine three different ISO value modes, has undergone improvements. The new sensor also handles video recording in 8K resolution with 30 frames per second, or in 4K resolution with 120 FPS.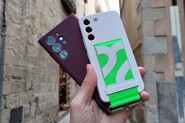 Read also
We compared how the Samsung Galaxy S22 Ultra vs. Compact Galaxy S22 – See the differences
Samsung ISOCELL HP3 can create images with 4 trillion colors, which is 64 times more than the predecessor ISOCELL HP1, which managed "only" 68 billion colors. At the moment, the question remains when we will see the new sensor in the end product, ideally in a mobile phone. So far, Samsung has not used last year's 200 megapixel camera.