Almost two years ago, Samsung came up with an interesting option in the form of the Fan Edition series. It was supposed to bring basically a flagship, but more affordable. In other words, bring the best from Samsung to all fans. The very first representative of the Galaxy S20 FE series was to be replaced by a successor last year. Unfortunately, this did not happen and the current Galaxy S21 FE did not come until the beginning of this year. That in itself wouldn't hurt if the new and better Galaxy S22 series didn't come soon.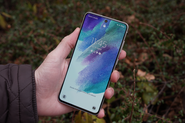 Read also
Samsung Galaxy S21 FE Review – Greatly Equipped, But Will It Please Your Fans?
According to sammobile.com, this unplanned delay is a possible reason why Samsung will end the line with the nickname FE after two years. Most likely we will not see the Galaxy S22 FE. Another possible explanation is that even due to the delay, it is difficult for the South Korean manufacturer to place the new FE model somewhere. At present, it parasitizes in various ways on the cheapest Galaxy S22 and subsequently also on the selling Galaxy S21.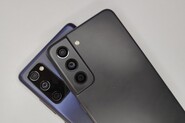 Read also
Who takes better pictures? Samsung Galaxy S21 FE vs. Samsung Galaxy S20 FE
Another possible proof that the Galaxy S22 FE is not planned is the absence of leaks about such a model, and last year we already had a relatively comprehensive idea of ​​the upcoming Galaxy S21 FE.