Sony has expanded its diverse range of headphones with the interesting LinkBuds S model, which brings long life, LDAC codec support and compact dimensions. How did the novelty work in our test?
Sony relatively recently introduced the unique LinkBuds headphones, which were a direct response to the needs of users associated with working from home during the coronavirus pandemic. The purpose of these headphones is to connect the online and offline worlds, to convey crystal-clear call quality and at the same time to control everything that happens around us, which I think they did very well. And that's why their successor, LinkBuds S, shouldn't escape your attention.
Sony LinkBuds S – videorecenze
Technical parameters of Sony LinkBuds S
| | |
| --- | --- |
| Weight (cases / headphones) | 35g/4.8g |
| Color versions | black, white, ecru |
| Connection | Bluetooth 5.2 |
| Codecs | LDAC, SBC, AAC |
| Listening time (according to the manufacturer) | up to 9 hours of music listening, up to 6 hours of talk time |
| Package contents | headphones, USB-C / USB-A charging cable, quick start guide and silicone earbuds of several sizes |
| Manufacturer's recommended price | CZK 4,999 |
Design: less futuristic, still environmental
If you are interested in the original LinkBuds, but you had reservations about their unconventional appearance, I have good news for you, because the LinkBuds S looks like classic wireless headphones. However, unlike the flagship model marked WF-1000XM4, they are significantly smaller and do not protrude from the ear, as was the case with the WF-1000XM3. However, what I liked most about LinkBuds S during testing was the level of comfort. These are really very comfortable headphones, which I can imagine having in my ears, for example, for several hours at a time during a long flight, without feeling uncomfortable about it.
You can feel comfortable wearing headphones not only because they are very comfortable, but also because they are largely made of recycled plastic (both the headphones themselves and the case). In the tested gray color version, it is a matte surface on which prints can easily stick if you do not have perfectly dry hands, but I like the color, and the same applies to the dimensions, thanks to which the case is easily lost in the pocket. The lid of the case gives a nice click when snapped and certainly acts when moving up and down. There is also an LED strip on the case that indicates the charge level. It will also please the increased durability of IPX4, so it is not a problem to sport or get wet with the headphones.
We liked it
made from recycled materials
extremely comfortable
still compact dimensions
We didn't like it
the gray case is more prone to fingerprints
Sound: great progress
The change in construction is also related to the adjustment of the quality of the transmitted word for calls. In this respect, the original LinkBuds are a bit better, but if we compare the LinkBuds S with other headphones of this design, then they are still some of the best headphones for calls. In addition, the headphones are no longer controlled by tapping directly on the ear, as was the case with LinkBuds, but completely on the body of the headphones as standard.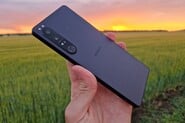 Read also
We test the Sony Xperia 1 IV with a unique telephoto lens and a magnificent 4K display – First impressions including video
On the other hand, what has improved LinkBuds S compared to the original LinkBuds is the sound quality when listening to music. The closed construction brings more pronounced bass as well as nicely separated mids or crystal clear highs. When it comes to listening quality, it's still true that the WF-1000XM4 has the upper hand, but the average listener will be thrilled with LinkBuds S, as well as support for an LDAC codec capable of delivering significantly higher quality audio than regular AAC or SBC.
LinkBuds S have a convenient "Speak-to-Chat
Due to the different design, the very well-functioning active noise suppression and perhaps even better ambient mode, when LinkBuds S releases ambient noise, will not surprise you either. Thanks to the successful Headphones application from Sony, you can precisely set the headphones to automatically recognize whether you are in a place where it is appropriate to have an activated ambient mode or they can activate ANC. You can also turn on recognition of frequently visited places, such as offices, and associate specific settings with them. The application also has a detailed equalizer, where everything can be set in detail, so everyone can come up with their own. In conclusion, the headphones will also receive LE Audio support in the form of updates in the future.
We liked it
high quality call transfer
significantly improved music listening compared to LinkBuds
LDAC codec support
hilarious application
Functions and controls: speak and be quiet

LinkBuds S i have an extremely practical (as well as quick) "Speak-to-Chat" function for everyday use, which mediates the immediate pause of music playback when you speak, and resumes after a few seconds. The user can choose whether it should be 5, 15 or 30 seconds, or the music (without the user's initiative) should not be restarted. During the walk with the dog, I appreciated that when whistling to the dog, the headphones do not recognize this sound as much as I would say something and do not stop playing music.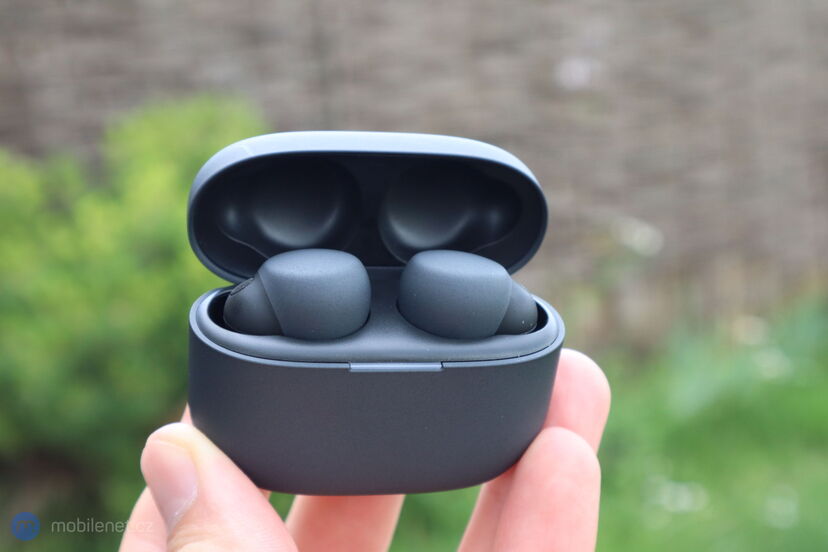 In addition to the aforementioned, there is also DSEE Extreme to improve the quality of some recordings or a practical option for quick pairing with Windows and Android.
We liked it
fast pairing
well-functioning "Speak-to-Chat"
Battery life: no problems
The battery should last up to 20 hours of listening time, which I was able to do without any problems, but what freezes them is the absence of wireless charging for relatively more expensive headphones. The first generation of LinkBuds did not support wireless charging either, but it had an even smaller case, so I would expect the manufacturer to find a place to place the coil here.
We didn't like it
does not know wireless charging
Evaluation

If you are looking for comfortable headphones with great sound quality for calls and listening to music, LinkBuds S is a great choice. A pleasant bonus is also the manufacturer's environmental approach, compact dimensions or the possibility of fast pairing.
Competition
When it comes to pure call quality, you can reach for the original LinkBuds with an open design. But if you're talking about pure sound quality, I recommend the Sony WF-1000XM4.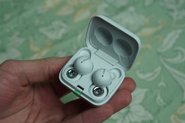 Read also
Sony LinkBuds Review – The perfect fusion of two worlds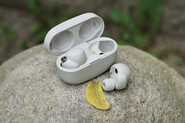 Read also
Sony WF-1000XM4 Review – Stunning, not just sound quality
Samsung Galaxy Buds Pro with IPX7 durability and wireless charging support can impress the competition.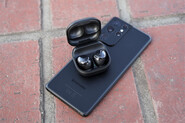 Read also
Samsung Galaxy Buds Pro Review – Hit the Black
Foto: John Papadopoulos, mobilenet.cz