Another of the many interesting Apple patents appeared on the website of the US Patent Office (uspto.gov), which could transform this company into practical technology in the future, which in this case could even save human lives.
¨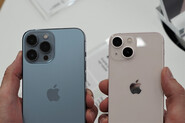 Read also
Apple introduces 'Lockdown Mode', extreme security for iPhones
It's the usual annoyance when your phone won't connect to the network. But for firefighters and paramedics and police officers, it can be a matter of life and death. Although they have their own systems based on short-wave radios, they cannot do without mobile phones when dealing with a situation. However, there may not be a signal at the point of their interventions. Full coverage of the USA is not as obvious as in Europe, the signal is often not even in large cities, it is logically missing in the underground or when the infrastructure is interrupted due to disasters.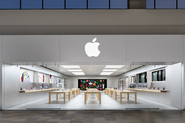 Read also
Apple has a patent with which it wants to fight robberies in its stores
Apple would like to get around all this by teaching iPhones to share network connections with each other. The technology would work similarly to regular internet connection sharing via a hotspot feature. One of the team members who had a network connection could then pass it on to the others via Wi-Fi. Apple even claims that using so-called Proximity Services is in some ways more advantageous than connecting through an access point. It can make better use of bandwidth, it can be faster and less energy intensive. Another use of the technology would be for selected iPhones to communicate with each other directly, even if no carrier is available.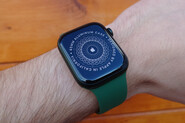 Read also
Apple impressively demonstrates how its watch saves lives