The steamy summer continues with another selection of the most interesting news from the past week. CAT presented a new armored car and Samsung is starting to attract the unveiling of its folding novelties. Finally, we'll see how an American company wants to get advertising on lock screens. Welcome to mNews.
mNews #181 – Armored 5G CAT phone and lock screen ad
Podcast in audio form
The CAT S53 is an armor with 5G
What if a mobile phone looked more like an accessory to your drill? The new durable CAT S53 with its rubberized body looks robust at first glance. The phone promises resistance to rain, dust, survives a fall from 1.8 meters and does not mind being submerged up to 1.5 meters below the surface for 30 minutes. Nevertheless, it does not lack the usual modern equipment. So "modern". You have to settle for a not very detailed HD+ display and a weaker Snapdragon 480 chipset. On the other hand, 6 GB of RAM and 128 GB of storage will probably be enough for you. There are two cameras on the back, the main 48-megapixel one from Sony, but the secondary 2-megapixel macro camera is not so exciting. Too bad, an ultra-wide-angle camera would be useful in this case. The 5,500 mAh battery could handle two days of use, and there's even wireless charging. It's all powered by the older Android 11, but at least 2 years of updates are promised. A practical flashlight will also come in handy, but mainly 5G support. The phone will go on sale on August 8 for CZK 12,499.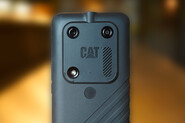 Read also
The armored CAT S53 supports 5G and beckons for a separate flashlight
Galaxy Foldables in August
Samsung revealed the date of the introduction of the new generation of its folding devices in the form of a riddle on Twitter. From it, you will find out that the news will be revealed on August 10. This matches earlier leaks. The new Z Flip clamshell is expected to be presented at the event, but fans should also expect the Z Fold tablet and, like last year, the new generation of headphones or the Galaxy Watch. In short, Samsung is preparing a lot, and I'm really curious whether the new generation will only slightly innovate, or whether we will see major innovations.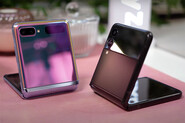 Read also
The new Samsung "Foldables" will be unveiled on August 10 – updated
Phone sales are falling
Agency Canalys published a report on the decline of the smartphone market. Between April and June, deliveries fell by 9%. According to the company's analyst, this is primarily due to rising inflation, which plagues most countries. On the contrary, significantly higher demand in the previous year caused by the coronavirus crisis can have its influence on this. It is worth noting that the decline in interest affects the middle class segment the most. Among the manufacturers, Samsung holds the first position, Apple returned to the second place and Xiaomi fell back to the third position.
Read also
Rising inflation is holding back smartphone sales. They fell by 9% year-on-year
Ads on the lock screen
And after a slightly negative analytical window, let's look at a possible future. Specifically, the possible future of lock screens. You will surely remember that Apple innovated a lot in this regard this year. And Android doesn't want to be left behind. Well, at least not Glance, which presented a concept promising to expand with "interesting content and services." Interesting facts, news, nice pictures and even games. And advertising is automatically offered as well. So far, the service is only aimed at operators in the US, and one possible scenario is to sell the phone at a discount, but it will display advertising. Or a tariff discount in exchange for an ad on the lock screen. One way or another, it will largely depend on the customers which solution they go for.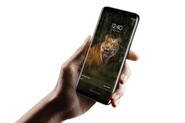 Read also
The ad targets Android lock screens. It's good idea?
The question for today's episode is of course clear. Would you get a discounted phone in exchange for seeing ads? Or can't stand ads on your screen? Let us know in the comments and follow mobilenet.cz.