I just got back from a week long "digital detox". However, it was not as cleansing as it could have been if I had undergone it voluntarily. Instead, I traveled back in time about 15 years and was only relegated to EDGE. I realized very early on that this technology today causes more suffering than benefit to users.
A small cottage, secluded by the forest, a ten-minute walk from a town of five thousand in the north of Bohemia. It is already clear to you that you cannot expect excellent coverage here, especially because of the surrounding mountains, so you carry SIM cards of all three operators with you just to be sure. When I walked around the perimeter with my cell phone in my hand, the neighbors understood that I had come to greet them. When I was having a second round with the tablet, they threw around something to the effect that it didn't make sense. My final round with the laptop and my desperate expression only amused them. I fell back in time some 15 to 20 years ago, when you used to call in front of the house and sometimes even up the hill, and you could only dream of some mobile data.
I fished my memory: T-Mobile was the first to launch EDGE here in 2004. That was when they were at the peak of Nokia with Symbian, and in conjunction with this new and fast data transfer, the primitive form of "mobile office" began to make sense. Thanks to the speed of 0.2 Mbit/s, for example, it was already possible to download e-mail attachments and you could go to the website, even if it did not have a text version. I think it might not be so bad. It was.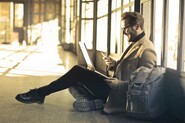 Read also
About data inflation – Gloss
Finding the first. A modern smartphone is practically a "dumb" phone with the screen off. It will only start updating all widgets and other things when the display turns on. But with such a slow connection, it blocks any other action that requires a connection, which is absolutely everything in modern terms. How many times do you look at the spinning wheel for as long as the display turns off, many applications immediately report an offline status or are completely abandoned. And we are talking about a simple reading of emails or an RSS reader.
I gradually became disgusted with basically everything that can be done with the phone. So I limited myself to only the most necessary work, but I didn't walk here either. It's not just the ubiquitous advertising and videos, but also the fact that even the dumbest sites have to be full of javascript and other crap that doesn't take into account such a slow internet and effectively prevents you from accessing any content.
2G not only on Tuesdays
At the same time, countless abuses of programmers, web designers and other idiots who sit at work on gigabit optics, through which they perceive the entire surrounding world, flashed through my head. In this context, I remembered a seven-year-old report reported by, for example, mashable.com. According to her, Facebook's programmers had the internet slowed down during Tuesdays to resemble the connection speeds of slow mobile internet. That's why the event was called 2G Tuesdays. It was not for punishment or as part of the investigation, but to make them realize that many users from developing countries access this social network precisely through such a bad infrastructure.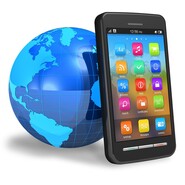 Read also
25 years ago, mobile phones started in our country. Check out the milestones
I suspect Facebook that this was more of a marketing stunt than any real activity, but the idea is certainly interesting. If only because it makes us think. We observe a similar devaluation not only in data transmissions. For example, a twenty-year-old computer would not start anything at all today, even if you want to use it for the same and undemanding activity, such as writing texts.
In short, progress cannot be stopped. And so we can only hope that the letter E in the status bar of our phones will soon be such a curiosity that people will "hunt" for it, just as today they hunt for the signal of the 5G transmitters that have just been launched.