If you're still using "Zuckerberg's Infernal Invention," you couldn't help but notice a major change in how it works. This is no surprise to many, as this site has been heading here for a long time. Facebook thus openly resigns from functioning as a social network, but rather becomes a kind of "internet pilgrimage" that is mainly intended to make money.
The main page that everyone will see after logging in has been renamed from Newsfeed to Home. But a far more fundamental change is the algorithmic selection of posts. This, according to Facebook, means "unique personalization using machine learning that ranks content to be of greatest value to you." However, the reality is sad. The posts of your friends or pages you follow are pushed into the background by what looks like a "clickbait smog" of various videos and articles loosely mixed with advertising. In short, an attempt at TikTok for adults.
The chronological ordering of posts from friends is still there, but only if you know to select the cryptic-sounding Post Channels somewhere in the bloated menu. There can be no doubt that this is only a temporary solution that will be subtly abolished in time.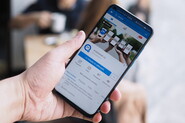 Read also
Users would trust Amazon with their personal data, Facebook is the least trusted
This is not surprising. In essence, this is a continuation of a trend that started years ago when Facebook decided to display preferred posts by default. Preferred from the point of view of the company – those that will generate the greatest possible user engagement, which means an increase in the time spent on the platform, and thus also a chance to monetize you somehow.
We all know where it all led. Gradually, "normal" people and their posts began to disappear, even if it was only photos of food or cats. All sorts of conspirators and other extremists took their place. Facebook, or rather its management, should have known about this, but they did nothing for the sake of profit. The situation was supposed to be dealt with by draconian and random banning, which triggered further waves of users leaving or reducing their interest in engaging in any way. Facebook ends up having to flood users with random attractive posts, otherwise they might notice that nothing is happening.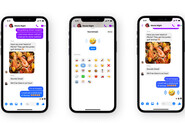 Read also
Do you find emojis annoying? So look forward to soundmoji
Mark Zuckerberg's approach is very symptomatic in this case. He only talks about the Meta company in interviews and mostly focuses on a vague future in which we will all live in the metaverse, of course under his control. He does not yet know how to guarantee that this space does not become the same sewer as Facebook. In most of the photos for the press, he has some kind of virtual reality glasses on, as if he doesn't even want to see what's happening in reality. This is how the social network, whose beginnings were so interesting that films and documentaries are made about it, ends ingloriously, ungracefully and unsalted. Facebook then had the potential to make a lot of money and change the world. Fortunately, he managed only the first.