An interesting trend in modern cinema and series creators is the fascination with technology companies, or rather their charismatic leaders. Steve Jobs has countless films charting his rich career, as well as Mark Zuckerberg and the creation of Facebook, and recently those who have done business on the edge of the law or right behind it have been making it to the screens. This creates, for example, Super Pumped about the dark side of Uber's success or a film about one of the biggest modern frauds, the Theranos case. Space is also given to less controversial but no less interesting topics, such as the transformation of Nokia from a local company into the largest phone manufacturer in the world.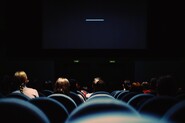 Read also
9 movies where phones play a major role
In this context, the information from variety.com, according to which the shooting of a film devoted to the history of the Canadian company BlackBerry, has ended is not surprising. Although it did not achieve such mass success, its originality, non-traditional approach and emphasis on security found such customers as the American president and other top politicians.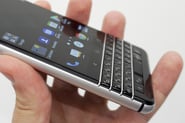 Read also
The latest attempt to resuscitate the BlackBerry brand failed
The book from 2015 with the title will serve as the basis for the plot of the film Losing the Signal: The Untold Story Behind the Extraordinary Rise and Spectacular Fall of BlackBerry. We will see Jay Baruchel and Glenn Howerton in the roles of the founders of the company. The film is currently in post-production and the premiere date has not yet been officially set, but we could wait until next year.