Collecting data about users on social networks and then selling them in any form is in the DNA of almost every modern social platform. However, in the case of TikTok and some other applications, it can also lead to unexpected security problems.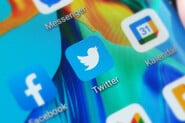 Read also
Elon Musk wants to officially withdraw from the purchase of Twitter. What comes next? – Updated 2x
Security specialist Felix Krause, who is referred to for example by The Verge or The Guardian, came up with an interesting finding important especially for iOS users. Applications such as TikTok or Instagram use JavaScript when opening Internet links in the built-in browser for possible spying on the user. In the case of Instagram or for example Facebook, the applications allow the link to be opened in a classic browser, which allows users to avoid this risk, but TikTok does not currently offer such an option, so the link is automatically opened in the browser integrated into the application.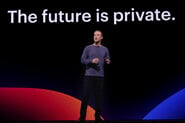 Read also
Meta is planning its own smartwatch
Browsers built into iOS apps use Safari's WebKit, but app developers can modify them and inject custom JavaScript code into them, essentially "programming" them to track a user's activity without the consent of the owners of the third-party websites they visit .
The above means that TikTok in particular can track information about clicks on controls located on the given page, data entered through the keyboard or if you have taken a screenshot. So it basically works as a keylogger and can collect very sensitive user data.
A spokesperson for Meta, which owns Facebook and Instagram, responded to Krause's findings, which he describes in detail on krausefx.com. It states that the tracking code was developed with ATT in mind, i.e. the ability of users to refuse to have their behavior tracked by applications on the Internet, and is intended only for "measurement purposes".
These claims misrepresent how Meta's in-app browser and Pixel work. We intentionally developed this code to honor people's App Tracking Transparency (ATT) choices on our platforms. We have communicated this to the researcher.

— Andy Stone (@andymstone) August 11, 2022
"Of course, using JavaScript is a common practice and doesn't necessarily mean anything bad," adds Krause, who created InAppBrowser.com for iOS users to check if they are being spied on. At the same time, the security expert adds that JavaScript can be embedded in such a way (in other words, hidden) that InAppBrowser.com does not recognize it.
How to behave properly?

Krause spoke in favor of canceling integrated browsers in applications, although there are also cases where their use is justified. For example, the application can redirect the person concerned to the company's website. Therefore, it recommends that companies with applications using integrated browsers only open links leading to their own pages and display all external content in a classic (non-integrated) web browser. Instead, it strongly recommends users to choose to open the page in an (external) browser whenever possible.