Have you ever wondered how many hours a day you spend with your phone in your hand, or which applications you use the most? If so, and you'd like to know how the average person is worth, you might be interested in data.ai's survey. She researched the behavior of users in thirteen world markets (Brazil, Mexico, Australia, India, Japan, South Korea, Canada, Russia, Turkey, Singapore, Great Britain and the USA) and came up with a rather interesting finding – most people spend four to five hours a day using the phone. In Indonesia, Singapore and Brazil, phone owners spend more than five hours a day on their phone, mainly consuming content on social networks.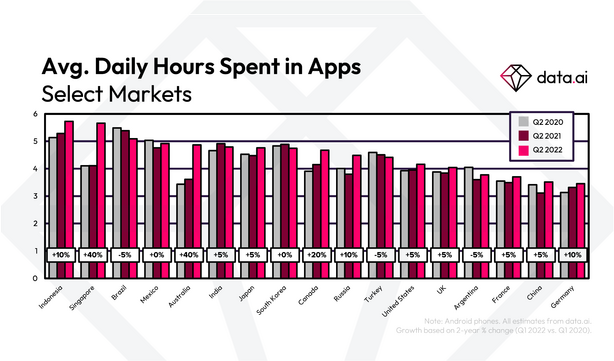 The year-on-year comparison and development in connection with the coronavirus pandemic, which is currently not receiving as much attention, is also interesting. While users in Singapore spent an average of 4.1 hours using a smartphone in 2020, in 2022 it is already 5.7 hours per day. In Australia, phone use rose from 3.6 hours to 4.9 hours over the same time period. In both cases, this is a 40% increase in time spent with the phone in hand. In contrast, Mexico has stagnated in this respect, so the average time is still around 5 hours during the monitored period of 2020, 2021 and 2022.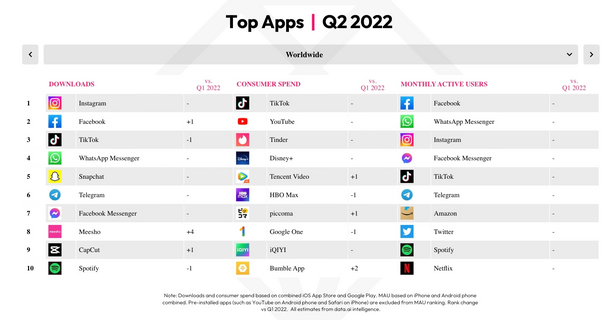 And which apps did users use the most during the second quarter of this year? The ranking of the most used applications in the monitored period is dominated by TikTok, followed by YouTube, the dating site Tinder and the video streaming service Disney+. For a change, Facebook has the largest number of monthly active users, followed by WhatsApp, Instagram and Facebook Messenger. In the area of ​​the most downloaded applications, Instagram clearly leads, but Facebook, TikTok and WhatsApp are also doing very well.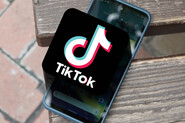 Read also
TikTok may launch an audio streaming service similar to Spotify
You can easily find out how much time you spend on your phone every day in the settings in the Digital balance and parental control section for Android systems. On iOS, you just need to search for the password Screen time, but this function needs to be activated first before it starts measuring and then displaying the overview.