Technology companies such as Google, Amazon or Apple collect countless data about us, but the type and amount of data can vary significantly. If you're wondering how much information each company routinely records about you, you might be surprised by the results of a StockApps.com survey linked by 9to5Mac.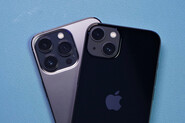 Read also
We will see the new iPhone 14 on September 7, Apple confirmed – updated
The survey compared a total of five different companies/platforms, namely Google, Apple, Amazon, Twitter and Facebook (which owns Meta). In terms of the volume of collected data, Google clearly reigns supreme, obtaining 39 different types of data from each user as part of research.
The fact that Google collects the most data about its users is not such a big surprise, since the technology giant's business was based on data collection, which then rather additionally offers Pixel devices, or other products and services. However, Twitter and Facebook also collect more data than necessary, according to the survey. In the case of Facebook, at least most of the stored data is published by the users themselves.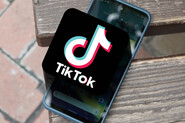 Read also
Are you using TikTok on iOS? Then you should know about this security risk
Of the mentioned companies, Apple is the best in terms of access to user data, which only collects the data needed to manage user accounts.
"Most people don't have the time or patience to read privacy policies that can be several pages long for every website they visit. It is also quite unlikely that all users have sufficient legal knowledge to properly understand the privacy policy. Furthermore, users lack the time, patience, or energy to try to figure out what information websites store and how they use it to their advantage. As a result, users will ultimately allow Google to collect all the necessary data by agreeing to the terms of the privacy policy," states fintech expert Edith Reads.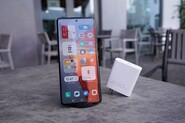 Read also
We tested the iQOO 10 Pro's 200W charging. Is it really that lightning fast? – Including video
The survey also revealed that each of these companies focuses on a selected category of data – Google, for example, collects more different data about individual users. Edith Reads adds that perhaps the biggest threat right now is the location data collected by Google, which helps the company unify online and offline user profiles.