Fitbit has introduced several new products today, and in this article we will take a look at the Sense 2 and Versa 4 smartwatches. They are similar in appearance, but still honor the imaginary pebble design of the older models. The manufacturer boasts of a lower weight. A physical key has returned to the body of the watch, while the new location is intended to prevent unwanted presses.
Both models manage to measure your activities, heart rate, physical activity, sleep throughout the day, or automatically detect walking or running, which means that you don't have to start the function manually. How the body deals with stress can be found out thanks to the Stress Coping Score function.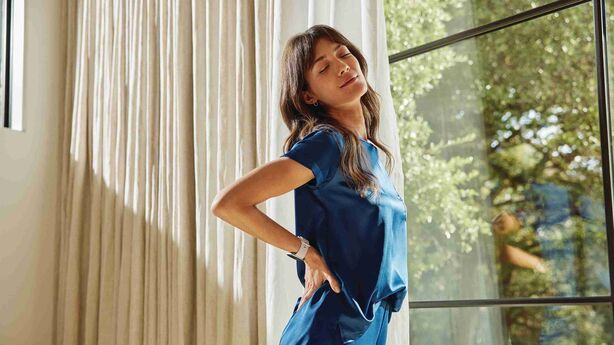 Both news are compatible with Android and iOS. However, for example, only phones with Android 10 and newer are also available with advanced functions, such as the ability to respond to incoming notifications. Newly, users of Fitbit smart watches can look forward to the soon-to-be-available Google Maps and Google Wallet, which is easy, because the Fitbit brand already belongs entirely to Google. Not a single novelty is missing NFC, so you will not be denied contactless payments.
Although Sense 2 and Versa 4 are similar, they differ slightly in terms of equipment. Versa 4 can advanced monitor up to 40 different sports, double the number compared to the previous generation. GPS allows you freedom when playing sports, when the clock will accurately record your route as well.
Sense 2 takes stress monitoring even further with a first-of-its-kind Body Response sensor. It measures EDA (cEDA) activity throughout the day. The cEDA system uses indicators such as heart rate, heart rate variability and skin temperature to help better understand how an individual reacts to the environment and situations around them.
The manufacturer does not specify the capacity of the batteries for now. Instead, it mentions that with normal use, the battery life is around 6 days, which is a solid figure. With the GPS running continuously, the battery life is reduced to 5 hours. Support for fast charging can make you happy, when 12 minutes on the charger is enough for at least a whole day's endurance.
Fitbit Sense 2 will appear on the Czech market in the second half of September 7,699 CZKwhile the Fitbit Versa 4 will arrive at the same time for 5,899 CZK. The package will also include a six-month subscription to Fitbit Premium (for new and returning customers).