MateBook D16, a new product from the MateBook series, which HUAWEI recently introduced to the Czech market, proves that the portable office is a reality. It will delight users with its powerful processor, which can handle even the most demanding tasks, a 16-inch display with a body-to-body ratio of up to 90%, and an attractive design. You can get the first ever HUAWEI laptop with a numeric keyboard in pre-sale at a discounted price on the official e-shop.
FullView display: more space for viewing
HUAWEI responds to the growing trend of working from home and away from the office, which is why the MateBookD16 has been designed to serve as the main device for work. The laptop can boast a 16-inch FullView display with a resolution of 1920 x 1200 pixels and an aspect ratio of 16:10. It will definitely please users with its thin frames, thanks to which the display-to-body ratio is up to 90%. This guarantees maximum comfort both when working and watching movies. MateBook D16 also has Eye Comfort technology with TÜV Rheinland certification, which not only guarantees the reduction of blue light, but also brings more realistic colors to the user, does not cause a yellow cast, and thus viewing the content on the display remains pleasant even after a long time. At the same time, it can adapt to lighting conditions to prevent eye strain.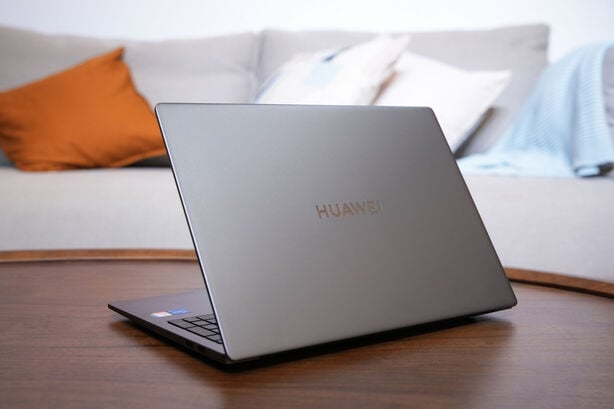 A powerful processor for even the most demanding tasks
The heart of the new MateBook D 16 is the 12th generation of the powerful Intel Core i5-12450H processor, thanks to which you don't have to limit yourself while working and you can run several demanding applications at the same time. A completely new hybrid architecture and 14 powerful cores (6 powerful and 8 efficient) can handle even the most demanding tasks. Working with a laptop is so efficient and hassle-free. Video editing, processing of several web pages, tables and presentations has never been easier.
Lightweight metal construction, numeric keypad or new metallic antenna
The new Huawei MateBook D16 boasts a premium-looking aluminum alloy metal construction that's perfect for carrying between work and home. The MateBook D16 weighs only 1.7 kg, making it lighter than most 16-inch laptops. Thanks to this, it will not be a problem to carry it around all day in a backpack, where it will also leave room for other necessary things. Its thickness is only 18.4 mm. The main dominant feature of the entire attractive design is definitely the numeric keypad.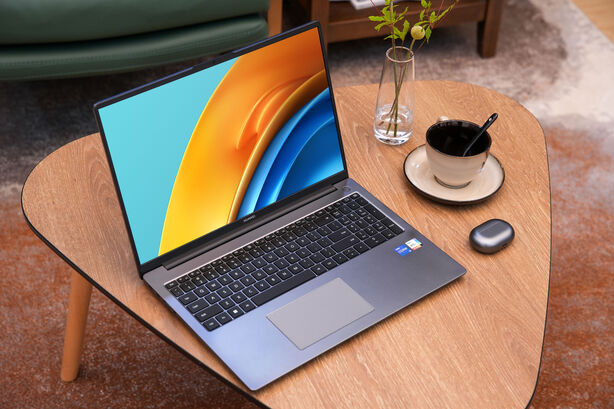 This is the first HUAWEI laptop that has a physical numeric keypad, which allows users to enter numbers quickly and conveniently. In addition to the numeric keypad, the MateBook D 16 has one more novelty, which is HUAWEI's first ever metallic antenna. It improves signal conversion efficiency by up to 56%, improving network stability and speed in weak signal conditions. You can therefore complete video conferences, play games and other work activities without delays or jams from anywhere.
In addition, you can look forward to better video call transmission thanks to a 1080p camera with a wide field of view and a microphone with active noise cancellation. For this, HUAWEI has also implemented artificial intelligence algorithms, such as a dynamic virtual background or the FollowCam and Eye Contact functions, which will raise the quality of the transmission of your online meetings to a higher level.
You can pre-order the new MateBook D 16 right now on the official HUAWEI e-shop.