The FCC (Federal Communications Commission of the United States of America) has received a request from SpaceX that it would like to add a 2 GHz frequency to the licensed bands of the Starlink system. According to spaceexplored.com, this could be an indication that the Internet through Starlink will also be available to ordinary users of smartphones and other mobile devices.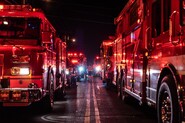 Read also
Apple has patented a communication system for rescuers
SpaceX currently has about 2,500 active satellites in orbit, with about half a million customers using satellite internet connections. In addition to stationary scenarios, it is also available for means of transport or outright for ships. Launching and licensing the 2 GHz frequency would mean that the signal would be less prone to interference from other objects, and the frequency would be better able to reach smaller devices such as smartphones.
The collaboration between SpaceX and Apple would appear to be a quite logical outcome.
The first filing with the FCC was spotted by pcmag.com, which also notes that SpaceX recently bought Swarm, a company operating nanosatellite technology for IoT devices. For the functional connection of Starlink satellites, the current satellites should be supplemented with new modules. In addition, Starlink would also offer customers "small portable devices", quite possibly in the form of a dongle, to connect to Earth.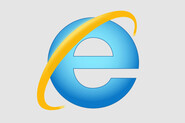 Read also
Slightly nostalgic reminiscence of Internet Explorer – Glosa
Already in 2019, Mark Gurman from the Bloomberg agency revealed that Apple would also like to provide its users with the option of a satellite connection. The collaboration between SpaceX and Apple would thus appear to be a quite logical outcome of this effort. However, if Starlink starts offering cellular connectivity for smartphones, it is likely to be available for Android devices as well.