On the occasion of yesterday's presentation of the new flexible Galaxy Z Fold4 and Galaxy Z Flip4 clamshell smartphones, Samsung decided to publish an interesting video focused on the production of UTG glass, or Ultra Thin Glass, which covers these panels.
Precision manufacturing is the key to success

In the video, we learn that a special layer is first applied to the glass surface, only then does the glass cutting process begin, during which precise cutting of individual pieces is extremely important. Every edge must be perfectly smoothed, which is key to the durability of UTG. However, since it is not possible to immediately clean the glass sheet, or rather the edge after the cut, so that it is perfectly smooth, special rollers will come into play, which will grind this edge to perfection.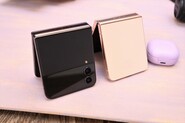 Read also
Galaxy Z Flip4 has style to spare, a bigger battery and ultimate performance
Ultra Thin Glass is only one-third the thickness of a human hair. This is also why it is important that the edges of the glass are processed precisely, because any slightest crack could lead to the entire glass breaking when it is bent. Because of this, Samsung has developed a multi-phase special process which, according to the manufacturer, is key to obtaining the necessary resistance.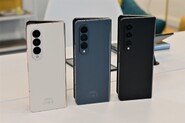 Read also
Samsung Galaxy Z Fold4: better camera under the display and photo equipment from the S22 series
For maximum durability, UTG is heat and chemically treated to survive everyday use. Each piece of UTG then goes through a series of control tests, including the flex of course, and is certified to withstand a minimum of 200,000 bends, which is more than five years of normal use when taking into account 100 opens/closes during the day.