Today's presentation of a pair of new products from Motorola, namely the flexible Razr 2022 and the flagship model X30 Pro, had to be postponed for an unspecified reason. At the same time, the Chinese event associated with the unveiling of the mentioned smartphones has no new date when it should take place.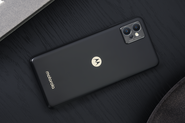 Read also
The Motorola Moto G32 brings a 50MP camera and a confident price tag
At the same time, Motorola's official statement on the Weibo social network may be related to the confirmation of the visit of the Speaker of the US House, Nancy Pelosi, who is to visit Taiwan. Due to the relations between Taiwan and China and potential problems, Motorola may have decided to postpone the presentation. However, this is only unconfirmed speculation.