Charging power and the charging speed itself play a key role in modern smartphones. It is quite common to see phones that have no problem charging from 0 to 50% within 30 minutes, which would have been an incredible speed just a few years ago. However, there are definitely innovators on the market who are pushing the boundaries of this technology, and Vivo's iQOO sub-brand definitely belongs among them. It recently unveiled the top-of-the-line iQOO 10 Pro – the first commercially available phone with 200W charging – and we couldn't pass up the chance to try out the insanely fast charging.
Charged in 11 MINUTES! The first 200W charging in a phone
But before we start charging, let's stop at the mobile phone itself, because it is very interesting in terms of equipment and processing. We got our hands on a smartphone that will not be sold in our country (at least for the time being), moreover, in a very nice edition with a reference to the BMW M sports division with a leatherette back and allegedly also carbon under the upper glass surface. The iQOO 10 Pro looks solid and it can be said that it is essentially a sibling of the Viva X80 Pro, but unlike it, it does not have such a large photo module.
The equipment in terms of cameras, on the other hand, is still top-notch. Specifically, here we find a 50 Mpx main sensor with f/1.9 aperture, PDAF focusing and gimbal optical stabilization or a 14.6 Mpx telephoto lens with triple optical zoom and phase detection. There is also a 50 Mpx ultra-wide-angle lens with an impressive range of 150 degrees and support for automatic focus, so it will also serve as a macro. But the performance is also top-notch thanks to the deployment of Snapdragon 8+ Gen1, which is the best that Qualcomm currently offers.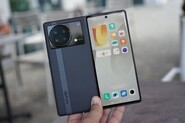 Read also
We tried the Vivo X Fold, which is not available here. What makes this puzzle unique?
The 6.78″ AMOLED display with third-generation LTPO technology is the icing on the cake. It has a huge maximum brightness of up to 1500 nits, a fineness of 518 PPI and a refresh rate of up to 120Hz. In addition, it has a great ultrasonic fingerprint reader, similar to the Vivo X80 Pro, which is extremely fast and has an incredibly large surface area.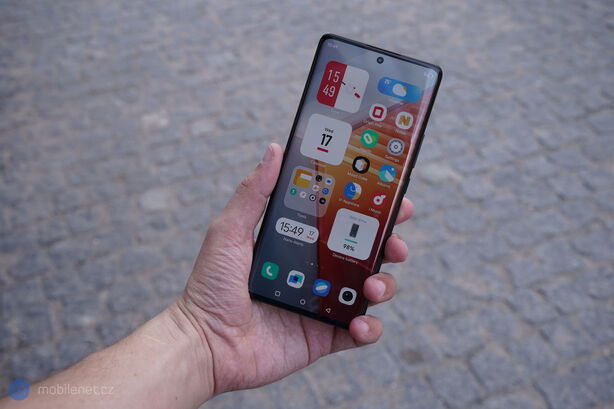 However, we were most interested in the 200W charging itself, which requires the supplied 200W adapter. The charging power can be adjusted directly in the phone, either to a still high 120 W, or to a maximum of 200 W, which charges the 4,700 mAh battery. We did not manage to reach the manufacturer's stated 10 minutes, which it achieved in laboratory conditions, but the result is still impressive, by the way, see for yourself in the video.
iQOO 10 Pro
Dimensions
164,9 × 75,5 ×

9,5 mm

,

215 g

Display
AMOLED,

6,78″

(3 200 × 1 440 px)
Camera

50 Mpx

video: 7 680 × 4 320 px, 30 FPS
Processor

Qualcomm Snapdragon 8 Gen1+

,
Memory
RAM:

12 GB

repository:

512 GB

,

it is

Accumulator

4 700 mAh