The summer holidays are slowly coming to an end and September in the mobile world usually belongs to Apple. This year will be no different. Nothing has been officially confirmed yet, but bloomberg.com reported that this year Apple will introduce the new iPhone 14 on September 7, which is less than three weeks from now.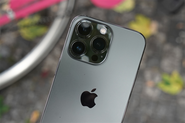 Read also
With iOS 16, the popular battery indicator will also return to iPhones
The possible launch date is also indicated by the fact that some store employees have reportedly been told to prepare for the launch of the new product on September 16. By the way, that should be the date of the start of sales, hopefully also in the case of the Czech market.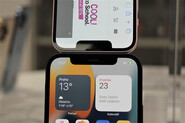 Read also
Will iPhone 14 bring a selfie revolution? The famous analyst is clear about this
A total of four new iPhones are expected to be introduced this year: 14, 14 Max, 14 Pro and 14 Pro Max. Better quality AMOLED panels or Always-On functions should appear in the equipment of the Pro variants. For example, there will be more operating memory and an upgraded processor. Overall, the differences between the Classic and Pro variants are expected to be bigger this time around.