Oppo and OnePlus, two popular Chinese brands, have gotten into quite a bit of trouble with our western neighbors. They have recently stopped selling mobile phones and smart watches. Of course, this did not happen just like that, but because of a lost court case. This is between Oppo and Nokia, and the dispute is the non-compliance of two patents, namely SEP EP 35 57 917 and EP 20 80 193, as reported by juve-patent.com.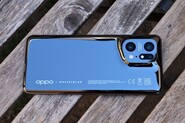 Read also
Oppo Find X5 Pro review – A well-equipped stylish phone
Apparently, Oppo is very well aware of patent infringement, because it drew the consequences of it barely a few days after the lost court case, when theoretically everything could still be the same. For example, the German Oppa website underwent a fundamental change, from which almost everything has disappeared, and you can read that the products and information about them are currently unavailable. To reassure users, the manufacturer adds that existing products can continue to be used safely and support can be accessed.
The situation is slightly different on the OnePlus website, which looks unchanged. But only until a potential customer wants to buy a phone. That's not possible. The same goes for smartwatches. Thus, OnePlus sells headphones and accessories for mobile phones on the German market.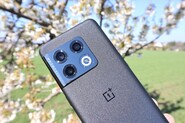 Read also
OnePlus 10 Pro Review – Evolution with concessions
At the moment, it seems that Oppo has taken precautionary measures that only apply to the German market and exclusively to the Oppo and OnePlus brands. For example, Realme is untouched for now. Of course, the legal battle is not over, Oppo can appeal, but on the other hand, there is also the threat that the patent dispute could move to other European countries.