Sony has prepared a real spice with a new cover for the Xperia 1. Motorola introduced the Edge 30 series and Android will improve the battery indication. Welcome to mNews.
mNews #187 – HDMI and LAN directly to the phone
Podcast in audio form
Xperia Stream is a gaming cover
Sony has prepared an interesting gadget. Their focus on games through the PlayStation platform does not surprise anyone, but they have not come up with anything for phones for a long time. Until now. So, we won't see a phone with any significant gaming features, but customers will be able to purchase a special gaming cover for the Xperia 1 IV. The case doesn't offer any extra physical buttons, which is perhaps a bit of a shame, but it focuses on two aspects: cooling and connectivity. It thus contains a fan that will keep the temperature of the Xperia under control. So you can play for a long time without losing performance. From the bottom, you will come across several connectors that you probably wouldn't expect on a phone. First of all, it is HDMI for connecting a TV or monitor. Furthermore, a 3.5 mm jack, USB-C and, beware, a classic LAN for a stable Internet connection. The cover is starting to be sold in Japan for 4.5 thousand crowns. It is not yet clear whether the packaging will also reach us. And we also don't know if anyone really needs it.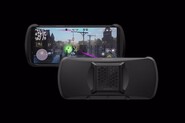 Read also
Sony Xperia Stream is coming. A must for all avid gamers
The Motorola Edge 30 series is expanding
Motorola presented its news last week. The Edge 30 series has 3 new models that want to satisfy almost everyone. The Edge 30 Neo is the cheapest of the three and boasts compact dimensions, bright colors, a beautiful pOLED display with 120 Hz, solid cameras and wireless charging. This is still relatively rare for a phone for 10,000 crowns.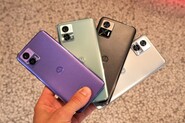 Read also
Colorful Motorola Edge 30 Neo is the cheapest mobile with wireless charging – First impressions including video
In contrast, the mid-range Edge 30 Fusion does not have wireless charging. However, it will offer better equipment led by the top Snapdragon 888+. It will also excite more premium processing with a really thin body and better cameras with advanced focusing. For 15 thousand crowns, it still has a lot to offer.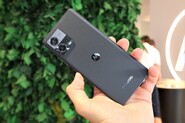 Read also
Motorola Edge 30 Fusion bets on top focus and proven Snapdragon 888+ – First impressions including video
And finally, there is the Edge 30 Ultra flagship with a 200MP camera. And the other sensors are also excellent. The design is good, but the IP53 resistance could certainly be a little better. Everything is saved by a beautiful and large display with a 144Hz refresh rate and high brightness. The Snapdragon 8+ Gen1 is a matter of course, and the fast 125W charging will also please you. The price of 22,000 crowns is not particularly daring.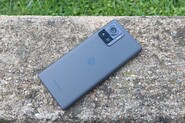 Read also
We test the 200Mpx Motorola Edge 30 Ultra with 125W charging and 144Hz display – First impressions including video
Android 13 estimates the battery
Not everything is behind iOS, as the upcoming feature for Android 13 shows. iPhones can normally show the actual state of the battery, which logically wears and deteriorates over time. Android doesn't plan to show a percentage yet, but it will show you a somewhat vague indication of the status – say it's "bad". It will also bring information about fitness. The battery can still have a high capacity, but it no longer supplies enough current and cannot work under load. Samsung can already display similar information and we should soon see it in other Androids.
Read also
Android 13 will show you battery health
The first network started 31 years ago
And finally, let's have a commemorative one. On September 12, 1991, i.e. 31 years ago, the first mobile network in our territory was launched. It was launched by EuroTel and was NMT on a frequency of 450 Hz. It's good to remember that phones back then were really big and their price was staggering. In the same way, connecting to the network cost tens of thousands of crowns. The monthly tariff then cost units of one thousand, and you also had to pay for each incoming and outgoing call. It is somewhat paradoxical that this outdated network operated for 15 years alongside the modern GSM. The phrase "good old days" just doesn't apply here.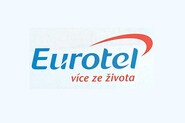 Read also
The first mobile network in the Czech Republic started exactly 31 years ago
Such a cover for the Xperia will probably be a rather marginal matter, but the Motorola ones don't look bad at all, do they? Or do you feel like they're always just a little bit short of perfection? Let us know in the comments and follow mobilenet.cz.