---
Xiaomi will unveil some exciting Android smartphones in the coming months to compete against the iPhone 14 Pro and Samsung Galaxy S23. A first photo has already appeared, which reveals some details.
Xiaomi 13 Pro with Snapdragon 8 Gen 2 expected
While many are eagerly awaiting the presentation of the Xiaomi 12T and 12T Pro, the Xiaomi 13 Pro is already announcing itself, which should be presented towards the end of the year. The Chinese company unveiled the Xiaomi 12 and 12 Pro in December 2021 and is expected to unveil the successors a year later. A first photo of the Xiaomi 13 Pro now reveals the first details: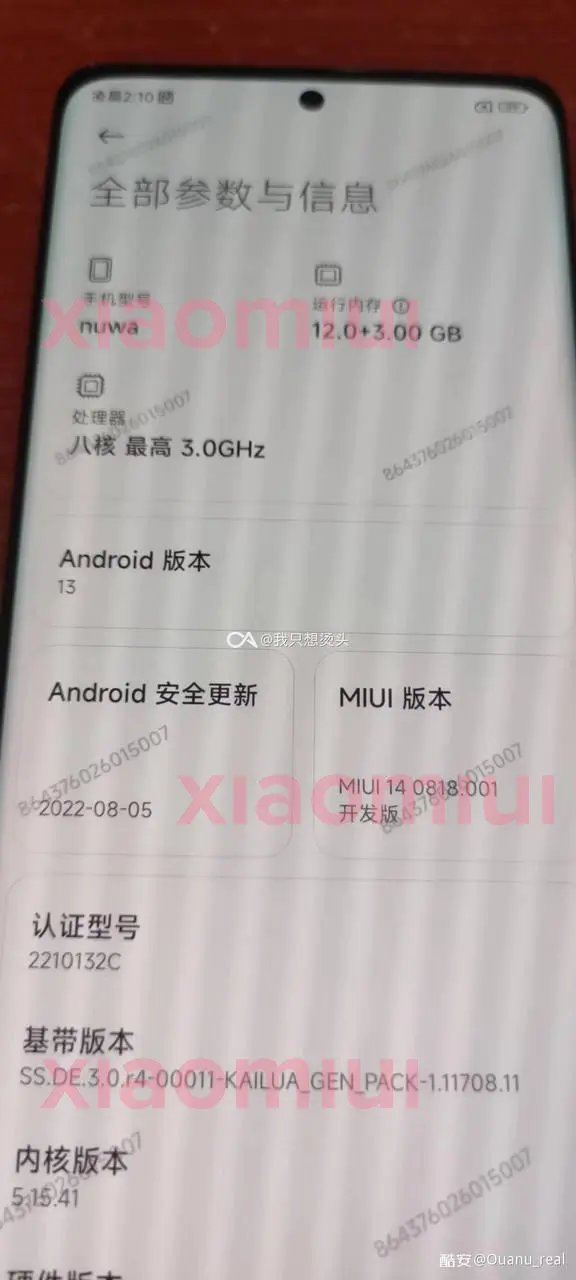 The Xiaomi 13 Pro should therefore with the equipped with the new Snapdragon 8 Gen 2 be, which would make the smartphone one of the fastest devices on the market. Perhaps the new processor will even be used there first. There is also 12 GB of RAM and at least 3 GB of virtual RAM, which is diverted from the internal memory. Presumably, this value can be determined individually, so that you can release more or less virtual memory.
Visually, not much has changed compared to the Xiaomi 12 Pro. The hole in the display for the front camera is in the same place and a screen rounded on both sides is still used. As the operating system directly Android 13 with MIUI 14 preinstalled.
The Xiaomi 12S Ultra is only available in China:
Is there also a Xiaomi 13 Ultra coming?
While a Xiaomi 13 and 13 Pro are safe, many fans of the Chinese company are waiting for a new ultra phone. Xiaomi has already confirmed that the next ultra phone will find its way to Europe. The Xiaomi 12S Ultra was only available in China. So far, however, only information about the Xiaomi 13 Pro has been leaked. The next few weeks will show whether there is also an ultra cell phone from the 13 model.